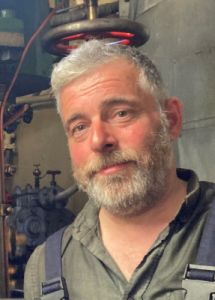 Richard Albenese
Richard has had a wide experience of vessel and land based engineering and steam preservation projects variously acting as volunteer, full time project leader, consultant or Trustee.
This has included work as a Heritage Conservation Engineer advising on the care, erection and removal of large machines and work on displays and public engagement.
Projects have included the London Museum of Water and Steam (previously Kew Bridge Engines), the steam puffer Vic 32, Trinity Buoy Wharf and many others. Richard became a Trustee of Maritime Heritage Trust in 2019.
Henry Cleary
Henry acquired the steam puffer VIC 56 from MoD in 1978 and with the help of volunteers operated her until 2019 when she was gifted to Boathouse 4 in Portsmouth.
Alongside a career in the civil service, he  was involved in the formation of Heritage Afloat in 1994, has continued as Trustee of MHT (Chair since 2020) and recently completed 7 years as a Trustee of Heritage Alliance.
He sees the current challenge as to help MHT transition to a more sustainable future and to find new ways to support our wide range of maritime heritage.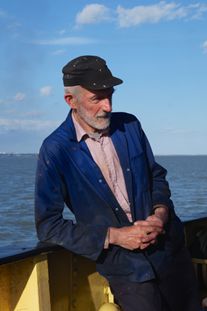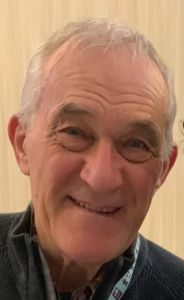 John Evans
Sailing has been a consistent thread through life, intertwined with my professional educational career.
I believe I am in a good position to offer a long term view of the need for developing maritime heritage in all its forms – especially in the training of skills for young people – skills learnt in the industry are uniquely appliable across a wide range of land based activity – so heritage and skills development must go together -even in the 21st Century.
I have been a Committee Member of sailing clubs including Itchenor, Hamble, Norfolk Broads, Royal Southern YC, Hamble River YC and a volunteer with Cutty Sark/NMM.
Trevor Godbold
He has been a Trustee for 5 years but has been active with MHT for some years before that as Treasurer, Membership Officer as well as building and looking after our website - roles which he continues to fulfil.
Lives in Cardiff where he is also a Trustees of a heritage charity that seeks to try to tell the story of Cardiff Dock and Tiger Bay to a wider audience..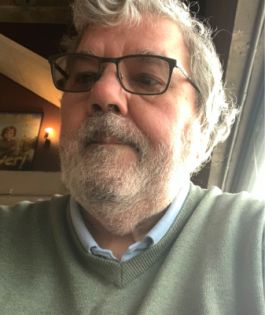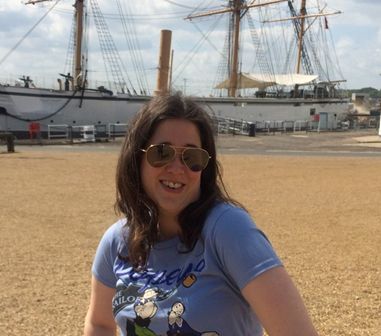 Cat Holt
Passionate about preserving maritime heritage both above and below the water, I have a degree in Marine Archaeology from Bournemouth University, and a Master's in Museum Studies from the University of Leicester and have completed an apprenticeship in Historic Ship Conservation with National Historic Ships UK.
I have worked on several significant maritime collections as well as acting as a consultant for The Shipwreck Museum in Hastings. In my current role at Dover Museum, I am responsible for the conservation of several static boats including the internationally significant Bronze Age Boat. I am also part of a small working group that maintains and operates the replica of the Bronze Age Boat.
I am also a Trustee and specialist tutor for the Nautical Archaeology Society, which is a charity whose mission is to Protect, Record and Research all forms of nautical heritage. I also act as chair of their Education Sub-Committee which works towards providing a diverse and high-quality education programme to our members and the wider public. 
Hannah Hurford
I have until recently been Chief Communications Officer with sail cargo company EcoClipper B.V. and have worked in the maritime heritage industry with organisations such as National Historic Ships UK and the National Museum of the Royal Navy.
I am committed to encouraging more diverse groups enter the sail cargo and maritime heritage sector, and for sailing to be attributed as an environmentally sustainable and feasible form of transport. I have been a Panellist on an online webinar discussing Diversity and Inclusion in the Maritime Heritage Sector, hosted by National Historic Ships. Young Trustee panellist for Heritage Alliance, Heritage Harbours Trustee support for MHT and Director, Lynher Barge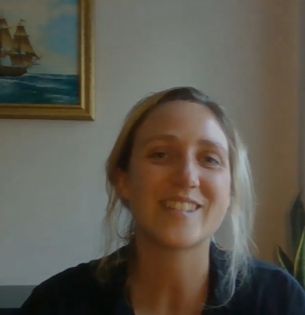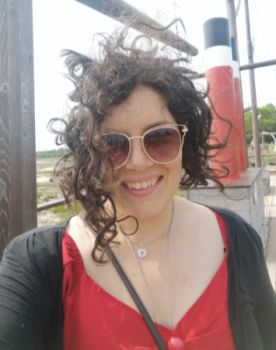 Delphine Jasmin-Belisle
Delphine Jasmin-Belisle is the Head Development & Membership for the Heritage Alliance, the advocacy body representing the independent heritage movement in England. Experienced fundraiser, she is dedicated to driving financial and operational resilience [Passionate about the sector's sustainability, she]and has designed several sector support programmes including Heritage Digital and Rebuilding Heritage supporting over 2200 UK heritage organisations.[ In partnership with Timmus Research she delivered the DASH Survey 2021 which gathered the views over 4,500 heritage staff, and volunteers on digital skills and aptitudes. Previously, Delphine managed a portfolio of English Heritage sites across the Yorkshire Coast and Moors.] She grew up on the banks of the St. Lawrence's River where she fell in love with maritime heritage. Her years in Whitby showed her the importance of preserving heritage harbours.
Maddie Phillips
Joined MHT in 2020 after studying archaeology with a particular interest in maritime archaeology. She has worked for TS Rigging, Heritage Marine Foundation and is currently a shipkeeper on Cutty Sark.
Maddie's interests include how historic ships and vessels could be considered as archaeological material, and in experimental maritime archaeology, replicating past vessels and technology in order to find out more about how they worked and to understand their limits.
Maddie is also interested in the operational maritime heritage, its protection (or lack of it) and the preservation of skills through continuing to use and maintain vessels.
She wrote her dissertation on Thames Barges and her Master's dissertation on experiential archaeology, and managed and led a project to bring the sailing barge Blue Mermaid into the Royal Docks as part of Newham Heritage Month in 2021. 
She has been a keen sailor of various types of vessel from a young age.